Our Story
Established in 1997 by Linda Oliver, LBO Associates provides art consultation, custom framing, commissioned art, installation services and public art to corporations, municipalities, healthcare facilities, professional firms, hotels, architectural and design firms, and private residences. Any level of art of any medium can be sourced through acquisition or commission.
A unique aspect of our company is that we carry no inventory but work completely on behalf of our clients to make certain the art is what they want and envision. Our resources for procurement of art are vast and allow LBO  the ability to provide quality artwork on a timely basis. The reputation we have developed for service, reliability and professionalism is widely known.  Our clients are made to feel like a member of our own family.
LBO Associates is known for being highly creative and service oriented in making each client's art unique and relevant to their location.  With an extensive network of artists in all mediums, LBO Associates can facilitate the presentation of local and regional art. Our research and development process ensures that our clients' requests and considerations are well thought out and successfully answered.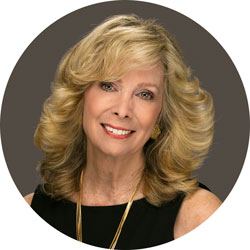 Linda Oliver
President
Ms. Oliver studied fine art at the Pennsylvania State University where she majored in painting and studied interior design.  She has an instinct for understanding the needs and wishes of clients' and is able to translate these ideas into reality through the use of art and framing.
She has served as Chairwoman of the Art in Public Places program for the City of Palm Beach Gardens where she oversaw  projects such as the design and installation of sculptures along the city's major roadways.
Linda has always been very creative, whether sewing her own clothing, dancing or playing classical piano.
Let us help you with your art needs